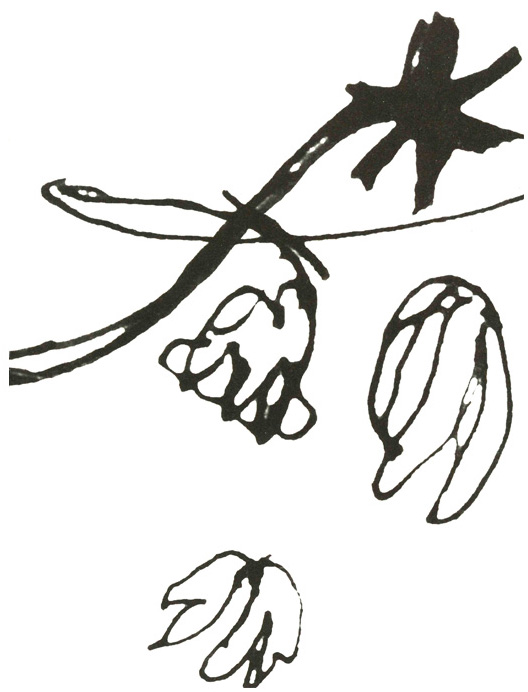 KAORU独特の有機的な線と形は、草花が教えてくれたものであることを物語っています。
栄光の中にある花のような強さ、ぐるぐると絡み合うつるのような柔軟さ、風に舞う花びらのような陽気さ。自然が作り出す芸術的な美に、KAORUは新しい命を吹きこみました。
愛する花、葉っぱや苔。
京都・南禅寺を囲む深緑の木々、円山公園のしだれ桜、屏風に描かれた優雅な花々、友人から贈られた花束、空想上のジャングルの中のいにしえの庭。
愛らしく咲き誇った花の美しさが、最高潮に達し、それが永遠の美となる瞬間―何よりもその瞬間を愛しています。
KAORU's unique organic forms and lines represent lessons learned from members of the plant world.
Strong, like a blossom in all its glory; supple, like coiled intertwining vines; playful, likes petals dancing on the wind.
Into the artistic beauty produced by nature, KAORU's handiwork breathes new life.
I loved flowers. And leaves, and moss.
The deep green woods surrounding Kyoto's Nanzenji Temple, the weeping cherry tree at Maruyama Park, the graceful flowers depicted on folding screens, the bouquets received from friends, the primitive gardens in the jungles of my fantasies.
Sweetly charming, triumphantly gorgeous, that moment when a blossom at the pinnacle of its beauty transforms into timeless beauty–I adore that prodess most of all.